The true story of a play that could have changed the world.
​
By Paula Vogel
Original music by Lisa Gutkin and Aaron Halva
​
Remaining performances are sold out!

Play Circle Theatre, Wisconsin Union, 800 Langdon St., 2nd Floor
​
Directed by Meghan Randolph
Music Direction by Mark Wurzelbacher
Choreography by Brian Cowing
​
Note for ticketholders: You must either print your tickets at home or pick them up at the box office in order to get into the theatre. A receipt will not work. Make sure what you have has a barcode on it. See below for the location of the box office.
​
"Simply magnificent," "Inventive," "Breathtaking," "Exceptionally gorgeous," "Truly unforgettable." - Gwendolyn Rice, The Isthmus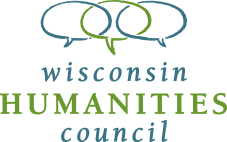 "We have a story we want to tell you, about a play. A play that changed my life."
​
This Tony-Award winning piece by Pulitzer Prize-winner Paula Vogel tells the story of a Yiddish play called "God of Vengeance," its controversial 1923 Broadway debut, what led up to it, and what followed. With its powerful tale of a Jewish father and a beautiful love scene between two women, some saw "God of Vengeance" as a seminal work of Jewish culture. Others saw it as an act of traitorous libel, speaking out against the play during its Broadway run, which eventually led to the actors being charged with obscenity. Using an ensemble of seven actors and three musicians, INDECENT imagines the story of the people who fought for love, identity, and art, refusing, in a terrifying time, to be silenced.
Please note: This production is in English with occasional Yiddish and German spoken. When that occurs, supertitles indicate the English translations.
​
Getting TIckets/Planning Your Visit
​
Running Time: Indecent runs approximately 110 minutes with no intermission. We completely understand if you need to get up during the performance. Please just be aware that actors will be entering and exiting through the entrances to the theatre.
​
Languages: Parts of Indecent are performed in Yiddish and German. Supertitles always indicate the English and Yiddish translations for everything being said.
​
Tickets: Tickets prices vary by date and age level. Use the chart below to see pricing. Tickets can be purchased in one of three ways:
​
Order online (Available December 2. Fees apply)

Call the Campus Arts Box Office at 608-265-ARTS (fees apply)

Visit the box office at the Union (800 Langdon St.) during business hours or starting one hour before each performance (no fees).
​
Please note: Tickets purchased online or by phone include a $4.00 per ticket convenience fee paid the Wisconsin Union Theater (fees are not included in the chart below) This fee can be avoided by purchasing in person.
​
Box office services are provided through the Campus Arts Box Office at the University of Wisconsin-Madison. Click here to see their hours and policies.
​
Indecent ticket prices (fees not included)
Parking: There are over 2500 parking spots within a five-minute walk of the Union. Click here for complete information.
​
Location: The Play Circle is located on the second floor of the Memorial Union. Enter through the doors at the corner of Park and Langdon Streets. The box office is on your left, past the information desk. The elevator to the second floor is on your right. The stairs just inside the door will take you to other parts of the building to enjoy dining and drinks before the performance. Click here for additional location information.
​
Pre-show dining and entertainment: The Memorial Union is home to several casual dining restaurants including standard American fare, pizza, custom sandwiches, coffee, ice cream, and full-service bars. You can even bring your drinks with you into the theatre! ​ The UW-Campus and State Street are within walking distance and have many options for dining and drinks.
​
Seating: Seating is general admission. We recommend that you arrive early to secure the best spot. Ask an usher for assistance. There will be open spots for wheelchairs. Please try to reserve the front row on the floor for fellow patrons who cannot climb stairs. If you need additional assistance to make your experience as accessible as possible, please e-mail tickets@mtmadison.com.
​
Parental Advisory: Indecent contains subtle references to death and sex, There are also references to the Holocaust, and some sexual touching (above the waist, no nudity). The content is extremely educational and is probably best appreciated by ages 13 and up. But it very much depends on the child, so please feel free to e-mail mrandolph@mtmadison.com if you have questions.
​
Content Advisory: There are references to death and destruction of Jewish people, and references to lesbianism being wrong. Death is insinuated but not acted out. There is a scene in which it is insinuated that Jewish people are taken to concentration camps. The scene performed from God of Vengeance, which is a real scene, shows a man preparing to throw a Torah to the ground. There are references to sex and some sexual touching between actors (above the waist, no nudity).
​
​
REFERENCES AND TALKBACK SCHEDULE
​
Each performance of INDECENT will conclude with a talkback. Most talkbacks have experts from the community. All will include the cast and director of INDECENT. Current schedule is as follows, but subject to change:
​
January 31: Bob Skloot (Emeritus professor of theatre and Jewish studies, theatre of the Holocaust), Sunny Stern Yudkoff (Asst. Professor of German, Nordic and Slavic Languages, UW-Madison), Joel Berkowitz (Yiddish consultant on the original Bway production, Director of the Center for Jewish Studies at UW-Milwaukee)
Feb 1: Bob Skloot
Feb 2: Cast and Director
Feb. 6: Cast and Director
Feb. 7: Emily Mills, (local journalist and LGBT advocate, former editor of Our Lives Magazine)
Feb. 8: Mary Trotter, (Chair of Interdisciplinary Theatre Studies, UW-Madison)
Feb. 9: Jody Hirsh, Judaic Education Director, Jewish Community Center of Milwaukee
Feb. 14: Cast and Director
Feb 15: Sunny Stern Yudkoff
​
Read our study guide on Issuu here or download in PDF format here!
Study guide supplement on Anti-Semitism by Micah Cowsik-Herstand
​
Clips from the Broadway production of INDECENT
10 Things to Know About GOD OF VENGEANCE (Digital Yiddish Theatre Project)
Yiddish Theatre excerpt from PBS Documentary
Sholem Asch letter defending his play
Theatre of the [Holocaust] camps and ghettos
A Journey of Passion: From GOD OF VENGEANCE to INDECENT (Huntington Theatre Company)
​
​
​
​
​
PRESS
​
Check back frequently for updates!

Dramatic Fallout: Telling the story of a play labeled 'Indecent' (Wisconsin State Journal)
Indecent revives interest in a controversial, century-old drama (Capital Times)
A Beacon of Hope (Our Lives Magazine)
What does it mean to be Jewish in America? (Union Theatre Blog)
​
​
1/1