Book, Music, and Lyrics by Erin McConnell and Evan Lange
Directed by Janine Gardner and Trinity Gardner
Movement by Marin Johnson
Featuring MTM Executive Director Meghan Randolph
​
August 13* and 14 at 7:30 p.m., August 15 at 2:00 p.m.
Tickets on sale July 6 through the Campus Arts Box Office
$10 for students, $15 for artists, $29 general admission
Limited availability due to capacity restrictions
*The August 13 performance will be livestreamed
​
Safety guidelines (updated 8/4/21)
​
**Video chats and audience guide** (New!)
​
​
​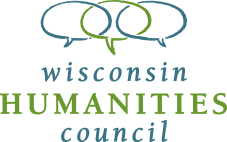 The Yellow Wallpaper is supported by the Marcia Legere Distinguished Playwright Residency Fund of the University of Wisconsin-Madison.
​
"This secret is not yours to see."
​
In the late 1800s, a woman suffering from a "nervous condition" after becoming a mother is brought to a country house to recover. Her husband refuses a first-floor room and instead selects the top floor of the home, a large space covered end to end in a bizarrely-patterned yellow wallpaper, by which the woman is instantly disgusted. As the weeks pass and her husband leaves her alone, her condition deteriorates, and she discovers a terrifying secret hidden beneath the paper's seams.
​
Based on Charlotte Perkins Gilman's iconic story, The Yellow Wallpaper is an MTM original, brought to life by local composers Erin McConnell (Beyond the Ingenue, Lizzie, 35mm, Nine) and Evan Lange (Beyond the Ingenue, Lizzie, Little Miss Sunshine), directed by Janine Gardner (Beyond the Ingenue, Elegies..., Parade) and Trinity Gardner (Parade, Hephaestus, Ten Days In A Madhouse) and performed by Executive Director Meghan Randolph (Lizzie, Nevermore, Wild Party). Embracing the story's deep impact the horror genre, this tightly-woven psychological thriller is sure to give you chills, even on a hot summer night.
​
Content Advisory: Please be advised that The Yellow Wallpaper contains implications of the loss of a baby in some regard. The Woman has been separated from her child. It also refers to a neglectful and emotionally abusive husband.
​
TICKET INFORMATION
​
Box office services are provided through the Campus Arts Box Office at the University of Wisconsin-Madison. Click here to see their hours and policies.

Ticket Prices: Live performances are $29 general admission, with $15 tickets for artists and $10 tickets for students. An individual streaming ticket is $15, and a household streaming ticket is $30. Please note that the livestream only occurs on August 13 at 7:30 p.m.!
Unless you elect to have your tickets mailed to you, there are no extra fees added to these prices.
​
How to order:
Tickets can be purchased in one of three ways:
​
2. Call the Campus Arts Box Office at 608-265-ARTS.
3. Visit the box office at the Union (800 Langdon St.) during business hours or starting one hour before performances. Enter through the doors at Park and Langdon Streets. Click here for a map.
​
​
​
​
​
​
​
​
​
​
​
​
​
​
​
​
​
​
​​
​
​
​
Seating and Health Guidelines: The Yellow Wallpaper will be able to perform for a live audience with a reduced capacity. We should know this capacity very soon, before tickets go on sale, and we will publish it here. If you are unable to attend, the show will be livestreamed on August 13 and available to watch online after the run concludes.
If you plan to attend a live performance, that's awesome! We can't wait to see you. Please be advised of the following guidelines, per Wisconsin Union policy:

Distancing: Please be conscious of distancing from people who are not in your household.

Arrive early! The earlier you arrive, the easier it will be to get everyone in and safely seated.

Consult the ushers! Representatives will be available to help you find where marked off-seating is available.

Do not remove markers! Do not remove tape from seats that are covered, and please adhere to signs that say "Reserved."
​

Masks: In accordance with the University's new heath order, everyone must wear a mask whether vaccinated or not
.

Additional safety precautions:


All MTM staff are vaccinated and will be tested the week of the show. They will also wear amsks at all times.

There is only one actor in the show. She will not be masked onstage, but will remain at least six feet from the front row and masked at all other times. She is vaccinated.

Seats will be sanitized between performances.

Sanitizing wipes will be available if you'd like them.

Capacity has been reduced to 75 people maximum out of the theatre's usual 182. ​


Drinks: Beverages purchased in the Union, as well as water bottles, are allowed in the theatre during the performance. This includes beverages purchased at the Rathskeller. No food is allowed in the theatre.


Advisory: Be advised that given the layout of the space, actors, musicians, and technical staff may be near you. We will maintain distance of as many feet as possible. Everyone working with Music Theatre of Madison this summer will be vaccinated, tested for COVID the week of the performances, and, other than the performer, will be wearing a mask.

Accommodations: If you require ADA accommodations, please contact info@mtmadison.com so that we can make sure an accessible, distanced seat is reserved for you.


Post-show: It is permitted to mingle in the lobby area after the show as long as you are wearing a mask and distancing from those you don't know. If you would like to have longer conversations with friends or family, we recommend you step outside onto the beautiful Union Terrace for drinks, food, and music!
VENUE INFORMATION
​
Parking/Transportation: There are over 2500 parking spots within a five-minute walk of the Union. The Union is also widely accessible via public transportation. Click here for complete information.
​
Location: The Play Circle is located on the second floor of the Memorial Union. Enter through the doors at the corner of Park and Langdon Streets. The box office is on your left, past the information desk. The elevator to the second floor is on your right. The stairs just inside the door will take you to other parts of the building to enjoy dining and drinks before the performance. Click here for additional location information.
​
Pre-show dining: The Memorial Union is home to several casual dining restaurants including standard American fare, pizza, custom sandwiches, coffee, ice cream, and full-service bars. These establishments are open but may have COVID-19 restrictions in place. Visit the Memorial Union website for details. You can even bring your drinks with you into the theatre! ​ The UW-Campus and State Street are within walking distance and have many options for dining and drinks.
​
Content Advisory: The Yellow Wallpaper is a psychological thriller. Please be advised of the following content:
The production is atmospherically tense.

The main character goes through psychological distress throughout the production and mentions psychiatric treatment.

Several moments refer to a woman losing her baby. It is purposefully unclear if the baby is still alive, but we know the woman has been separated from her child and struggled with motherhood.

There is a brief instance of flashing lights and increased sound.

The production does not contain language, sexual situations, or nudity.
​
EXPLORE
​
Download the audience guide here or view on Issuu. Audience guide by Lindsey Hoel-Neds.

Humanities Discussions
​
Thanks to a grant from the Wisconsin Humanities Council, we are able to host virtual talkbacks with Dr. Brigitte Fielder, Dr. Emily Auerbach, and Dr. Robin Woods. (Click names to read bios). three experts on literature, feminism, and other themes related to The Yellow Wallpaper.
Check out the playlist below!
​
​
​


​