​
Music and Lyrics by various writers
​
Main Performances: November 9-10 at 7:30 p.m.
The Brink Lounge, 701 E. Washington Ave.
Both performances "Pay What You Can" ($10 suggested donation per person)
​
​
Directed by Wendy Jones-Hill
Music Direction by Lisa Mueller
Please note that seating is first come, first served and we are expecting full houses. Arrive early to grab drinks and dinner!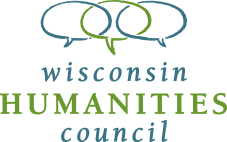 This project is supported by Dane Arts with additional funds from the Endres Mfg. Company Foundation, the Evjue Foundation Inc., the charitable arm of The Capital Times, the W. Jerome Frautschi Foundation, and the Pleasant T. Rowland Foundation; as well as the Madison Arts Commission with additional funds from the Wisconsin Arts Board.
About the Show
"I'll shout and start a riot...be anything but quiet!"

Women deserve better stories! Ingenue (ahn-jeh-noo) characters, who appear in most musicals, are defined by various sources as "naive," "unworldly," "unsophisticated," "innocent," "young and with little experience," and more. They tend to be defined by men and can often be one-dimensional. One thing is for sure: They don't represent the women of 2018. In this extraordinary revue, we'll portray female characters struggling with and embracing the issues that affect today's women. Rare gems, brand new works, and a couple of well-known tunes will explore friendships, sexuality, aging, heartbreak, gender-identity, self-acceptance, motherhood, and more. The icing on the cake? Many are written by female composers and lyricists, including Sara Bareilles, Georgia Stitt, Dolly Parton, and many others! Join MTM as we look to pieces that empower and unite female characters and audiences, journeying Beyond The Ingenue.
​
Some quotes from our outreach performance audiences:
​
"The minute you started singing, the tears started, and they didn't stop. It got me right here. (Points to heart.)" -A grandmother at the Black Earth Library

"It reminded me of my life, and my daughters. I definitely teared up." -An audience member at Oakwood Village.

"Usually when I watch a musical it's like, whatever, but when you all sang, as soon as you started, I felt enhanced." -A student at La Follette High School
​
"You all were amazing. I'm going to give you all a hug! (Proceeds to hug entire cast)." -A resident at Porchlight.
​
Schedules and Venues
Main performances: November 9 and 10 at 7:30 p.m. at The Brink Lounge, 701 E. Washington Avenue (across from Festival Foods in the same building as the High Noon Saloon and Brass Ring, lower level)
​
Parking: Parking is available on nearby streets and free after 6pm. There is across from the Brink parking lot that may have some available spots after 7pm.

Tickets: These are Pay What You Can performances. Suggested donation is $10 per person, but whatever you are able to give is much appreciated. Please make a reservation here.
​
Seating: Seating is at cabaret tables and is first come, first served. We recommend arriving early and being prepared to sit with other parties
​
Food and Drinks: Food and drinks available for purchase through the Brink Lounge. Arrive early and stay after to relax in the Brink's comfy couches or have a delicious dinner and cocktails! Plenty of non-alcoholic beverages are also available. Food and drinks are welcome inside the performance space. All ages are welcome.
​
Outreach performances: Outreach performances took place throughout the month of October, 2018. Portions of Beyond The Ingenue were presented for audience members ages 14-95! See our album here.
​​
​
Explore
Performance Gallery
Performance photos by Julia Luebke. To see a gallery of outreach event photos, click here.
1/1
Press
Experts
Thanks to a grant from the Wisconsin Humanities Council, Music Theatre of Madison is excited to bring two experts in women's roles in music and theatre to select talkbacks for our outreach performances. We are looking forward to their insights!
Susan C. Cook, Pamela O. Hamel/Music Board of Advisors Director of the University of Wisconsin-Madison School of Music, is a professor of musicology and was formerly the academic associate dean for the Arts and Humanities in the Graduate School. She also held the Walt Whitman Chair in American Culture Studies as part of the Fulbright Distinguished Teaching Program in the Netherlands. Her teaching and research focus on contemporary and American music of all kinds and demonstrate her abiding interest in feminist methodologies and cultural criticism. The author of Opera for a New Republic, she also co-edited 2 volumes of essays, Cecilia Reclaimed and most recently Bodies of Sound: Studies Across Popular Music and Dance, in collaboration with dance historian Sherril Dodds. She has published essays in The Cambridge History of Twentieth-Century Music, the Garland Encyclopedia of World Music, Teaching Music History and The Arts of the Prima Donna. Her essay "Watching Our Step: Embodying Research, Telling Stories," on the gendered and racialized meanings of ragtime social dance won the Lippincott Prize from the Society for Dance History Scholars. Current works-inprogress include a book on ragtime dance and culture, an exploration of gender, commemoration and the postGreat War work of Maurice Ravel, and musical imagery in the novels of Carson McCullers. Talkback Dates: 10/12 at Black Earth Public Library, 10/21 at Stoughton Public Library, 10/24 at Middleton Public Library
Gwendolyn Rice is a professional writer and playwright. Her plays and short stories have frequently focused on writing from a woman's perspective, creating multi-faceted roles for women, and exploring issues of feminism. She has worked for many years as a theatre critic. She has also worked in development and marketing for a variety of nonprofits in the Midwest. Gwen has had full-length plays, readings, and monologues produced on the East Coast and throughout the Midwest, at theaters such as Renaissance Theaterworks (A company
specifically focused on women's issues and women playwrights), Theatre LILA, Shakespeare & Co., Forward Theater Company, Milwaukee Chamber Theatre, Metropolis Performing Arts Center, First Stage Milwaukee, Riverside Theater, Barrington Stage Company, Polarity Ensemble, Edenfred Artists' Retreat, and Rock Valley College. She has also won several awards for short fiction. Her most recent full-length play The Griots, focused on an African American woman who grew up in slavery and her relationship with a woman who is descended
from the plantation owner's family, has won several awards and been produced numerous times regionally, including a run in New York City. She has worked as a teaching artist and playwrighting instructor at Renaissance Theaterworks (working exclusively with women playwrights), Milwaukee Repertory Theatre, Children's Theater of Madison, Greater Madison Writing Project, and more. More information is available at www.gwendolynrice.com. Talkback dates: 10/19 at Capitol Lakes, 10/22 at Attic Angels