MIDWEST PREMIERE!

Book and Lyrics by Victor Lodato
Music by Polly Pen
April 29-30 and May 5-7 at 7:00pm.

All shows held at Lakeside St. Coffeehouse, 402 W. Lakeside St. Running time is approximately one hour.
General public: $20
Veterans and active military members: $15 (ID required)
*Please note: Arlington contains sexual references and descriptions of violence and is not appropriate for children.
​
Arlington was named one of the top theater productions of 2016 by the Capital Times. Click here to read the article.
>>Read the Isthmus review.
>>Read the Madison Magazine review.
"Masterful musical talents." -The Isthmus
"Music Theatre of Madison has been experimenting with presenting shows in nontraditional venues this year, and this production is a perfect example of how well that can work. Setting Arlington in a coffee shop full of homey décor and comfortable couches with the audience on all sides, it's as if we're all attending a casual dinner party for a friend. The setting matches the immersive storytelling style, removing barriers between the performer and the audience. Director Catie O'Donnell has Sara Jane moving around the entire space, so there's not a bad seat in the house." -The Isthmus
"Dilger's voice is strong and sweet, and the passages that let her stretch it—i.e, the ones that aren't routinely broken up by the show's frequent spoken-sung conversational asides—are the show's strongest. In particular, the show's final number, where a lullaby Sara Jane's written turns to take on a menacing, eerie tone, is quite affecting." -Madison Magazine
GALLERY: (Click photos to enlarge)
Amber Nicole Dilger as Sara Jane with Mark Wurzelbacher
Amber Nicole Dilger with Mark Wurzelbacher
The Village Voice called Arlington "a tightly packed little firecracker!" This one woman show is only the second regional production of the piece, which premiered at the Vineyard Theatre in New York in 2014.
Sara Jane, the prim and proper wife of soldier Jerry, spends an afternoon ruminating on her life: her plastic surgery obsessed mother, army veteran father, and Jerry, whose texts and photos from Iraq have become increasingly disturbing lately.Torn between her objections to the atrocities of war and her loyalty to her family's service to their country, Sara Jane allows herself to reflect, for the first time, on what it truly means to love a soldier. Arlington is neither pro or anti-war, but asks us to consider the tough question of what war means for our country: past, present, and future. Unfettered, full of emotion, peppered with humor, and extremely thought provoking, Arlington will be a truly unique musical theatre experience.
Directed by Catie O'Donnell. Music direction by Mark Wurzelbacher.
Starring Amber Nicole Dilger as Sara Jane.
>>Follow our blog posts on ARLINGTON
>>WHAT IS ARLINGTON? Read our info packet on what to expect and why this experience is unique.
>>ARLINGTON at the Vineyard Theatre, New York City
>>ARLINGTON at the Magic Theatre, San Francisco
Join us after the performance for talkbacks with our artistic advisors/expert panelists:
Erin Celello
Author, Learning to Stay, a novel about an army wife
Support for this production provided by: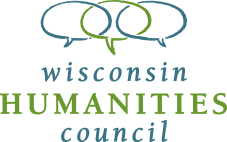 Arlington is funded in part by a grant from the Wisconsin Humanities Council, with funds from the National Endowment for the Humanities and the State of Wisconsin. Any views, findings, conclusions, or recommendations expressed in this project do not necessarily represent those of the National Endowment for the Humanities.